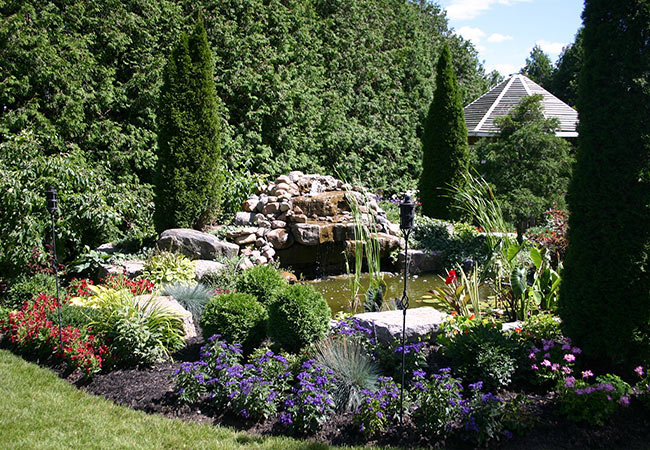 About Harry Kamstra And Sons Landscaping
Harry Kamstra & Sons has been transforming homes into beautiful landscapes for over 25 yrs. Harry's creativity & reputation, as a professional designer/landscaper is his greatest asset. Exceeding high standards on each & every job is important in his craft. Harry is also hands on & loves his work; he will design a unique style for you.
Cathy, Harry's wife is office management running the day – day operations of the business. Customer service is their top priority.
Harry & Cathy compliment each other and it is very important to them to have a family oriented business.
The team workers & skilled craftsmen have been with the company for many years, to give the homeowner the quality of work they deserve.
With Harry Kamstra & Sons Landscaping you will get
First and foremost an ultimate design tailored to your needs
Exceptional customer service
Highest quality products
Horticultural experience
Skilled talent from the team.
These qualities form the success of Harry Kamstra & Sons & Most important you our loyal customers. Don't delay call us today so we can make your landscaping dreams come true!
What Our Client Say
I wanted to write and thank you once again for arranging to have our patio and landscaping done in early May. Harry and crew did an absolutely fabulous job. Your understanding and kindness in moving up the date meant so much to me. Given the state of my husband's health, each day is so very precious. We will both be enjoying immensely each day this spring and summer, the beauty your company has created for us. Thank you again

Judith Walton